I found this lovely piece at the thrift store. It's an old record player. YESSS!!! It reminded me of an old one we had when I was growing up. I looked at the price and about died!!! It was only $10!!! Normally I'm a good little wife and call the hubbs to see what he thinks first...but I didn't care what he thought this time!! I WAS leaving with that record player! Soooo....here it is....kinda before....this is mid-prime.
.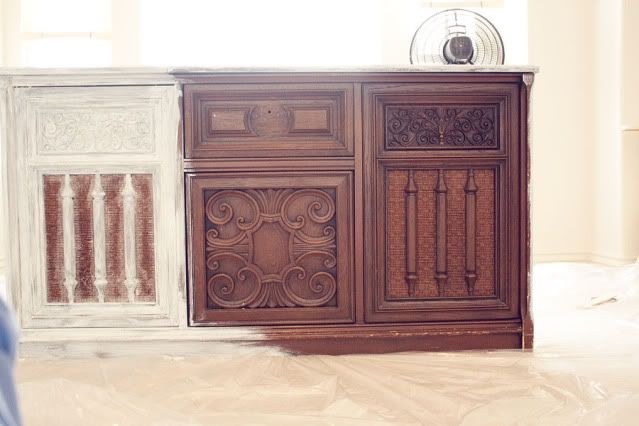 .
.
.
after prime.
.
.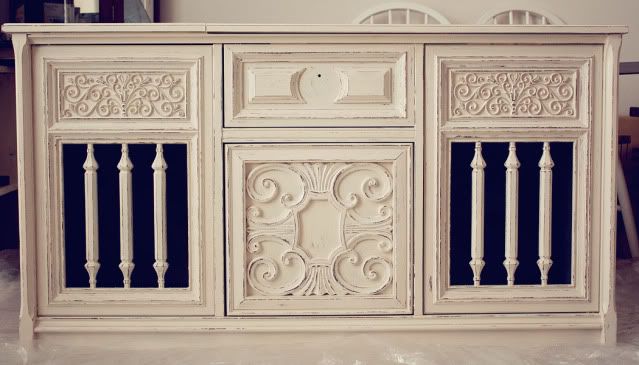 remember from the first picture the ugly material in the front?? Well, it smelled a bit of cigarette smoke and that nasty stuff was the main culprit...so it had to go! Thank heavens!
This is after the paint and distressing.
.
.
Drumroll..
.
.
.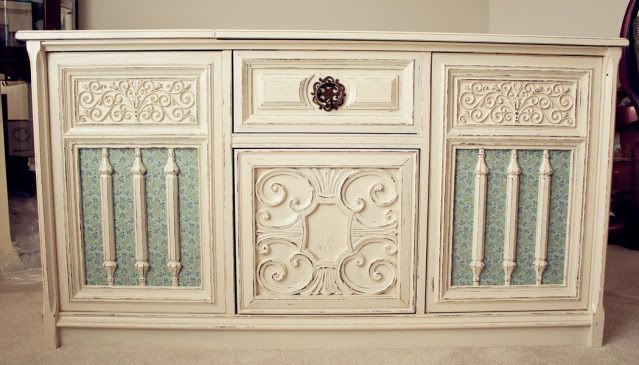 All done! I kinda love it!!
.
And guess what....the hubbs....he wants to make a booming sound system out of it! HA!! That's what he gets for rolling his eyes when I made him bring it in!
.
recap:
record player-$10
paint (bone white by Olympic is the color)-$8-ish
primer-$6-ish
poly-crilic (clear top coat)-$16 (its like polyurethane but its water based and smells 100 times less! but is more expensive)
fabric-$1.50/yard Wally World (don't judge)
TOTAL--$41.50 Not to shabby for a cute piece of furniture!
Now I need some couches to go in my front room with it!
:)